Manufacturing know-how
To ensure these standards, the spindles and housings, so the key elements of the Leistritz pumps, are manufactured by ourselves in Germany – in consideration of the highest precision and production depth. Above all, this is made possible by the symbiosis between the various Leistritz Group products in the form of superior knowledge of materials and in-house metalworking technologies such as whirling. Alongside the machinery, it is predominantly our team who convince our customers with their well-founded specialist knowledge and comprehensive manufacturing know-how.
"Our pumps are used around the world. They have to stand up to the highest production and quality standards every day."
Research & development

Ideas for the future

In the field of research & development, we devote ourselves to topics such as increasing efficiency, using new materials and optimizing components. Ultimately, ever greater demands are being made on pump systems. An important part of the Leistritz philosophy is to actively participate in the future of the pump sector with new ideas and insights. We also do this in collaboration with institutes, universities and cooperation partners.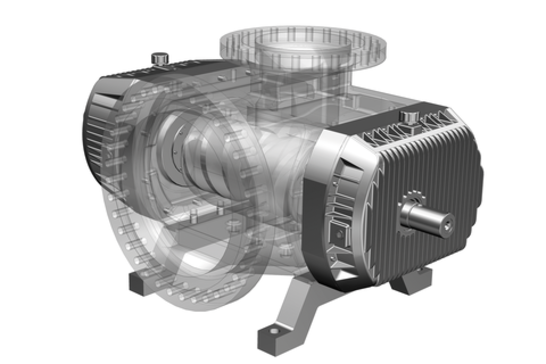 As a leading global manufacturer
of screw pumps, we have succeeded in developing a simulation, during the course of research work, which can be used to calculate the flow for a "working" pump by entering the key operating parameters.
Our aim was to improve the suction properties and to increase the energy efficiency. We are able to test these theoretical results at our in-house testing facility in Nuremberg. This offers a perfect possibility to put our pumps through their paces under realistic conditions.