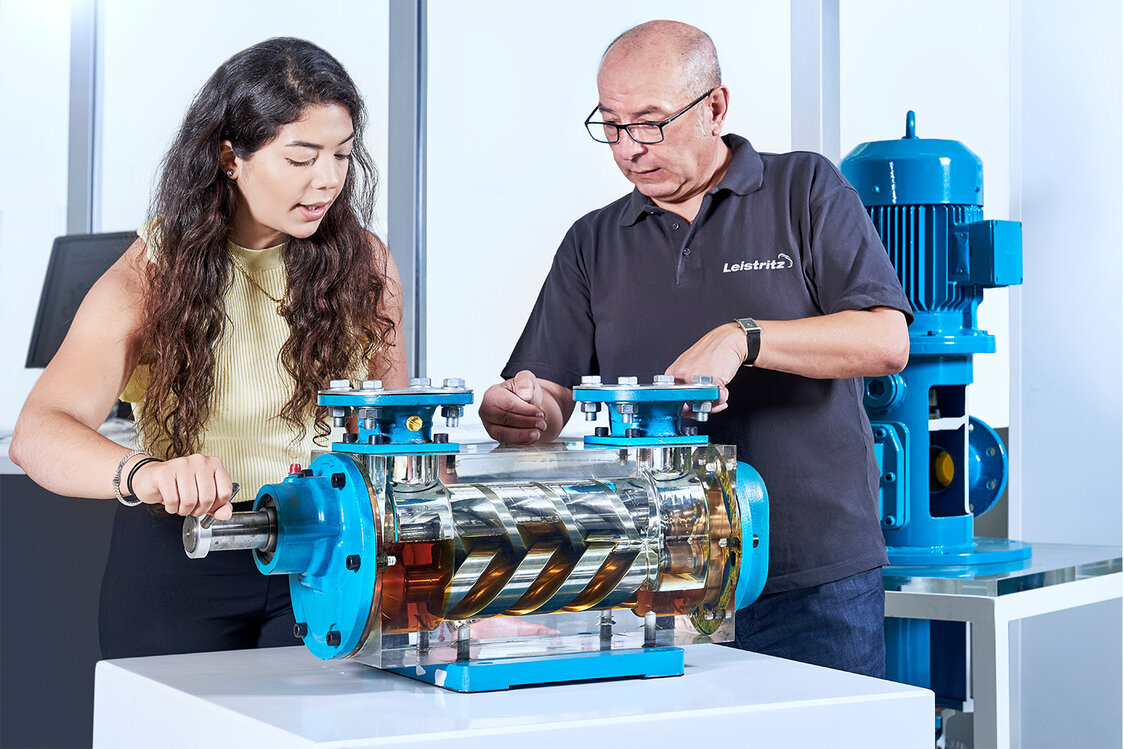 October 23/24, 2019 in Nuremberg
The operation and maintenance of a screw pump, which is constantly operated at its optimum, is by no means trivial. The best possible results can only be achieved with well-trained personnel.

Recharge your batteries of valuable know-how - from professionals. Our team will guide you through the world of screw pumps and pump concepts at the Leistritz Pump Academy. In our well-equipped workshop in Nuremberg, the theoretical findings can be directly illustrated and put into practice. After all, only practice makes perfect!

Please note: This event will take place in German, 2020 in English.