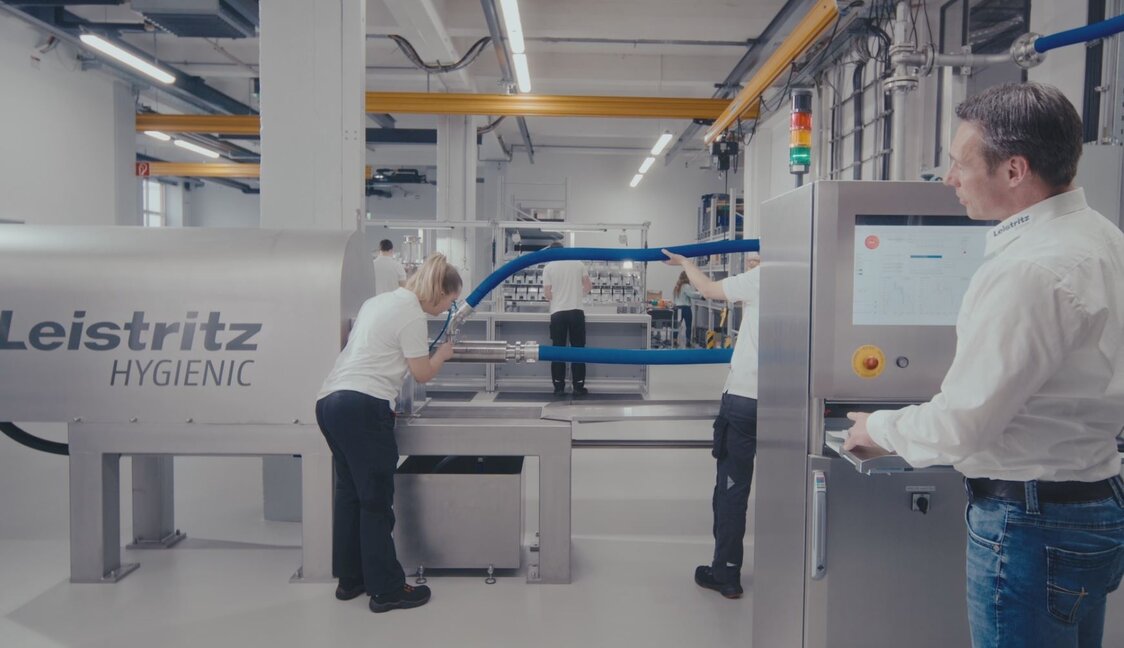 HYGIENIC PUMPS. TO THE NEXT LEVEL.
Screw Pumps are a very reliable and gentle-to-product option in food, beverage and pharmaceutical production. With its new HYPER pump series, Leistritz is setting
the pace in efficiency, high performance and product protection, efficency and hygienic standards. How did it all start? We listened to you very carefully, understood your expectations and put them into practice with our team of experienced engineers.

The new Leistritz HYPER Series is approved following industry hygienic standards and comes with a patent on top.
Click here to go to the Leistritz Hygienic Website.